Step 1: Select Photo from Local Disk
Step 2: Choose Pixel Style
Step 3: Get Result and Share
Download Result as PNG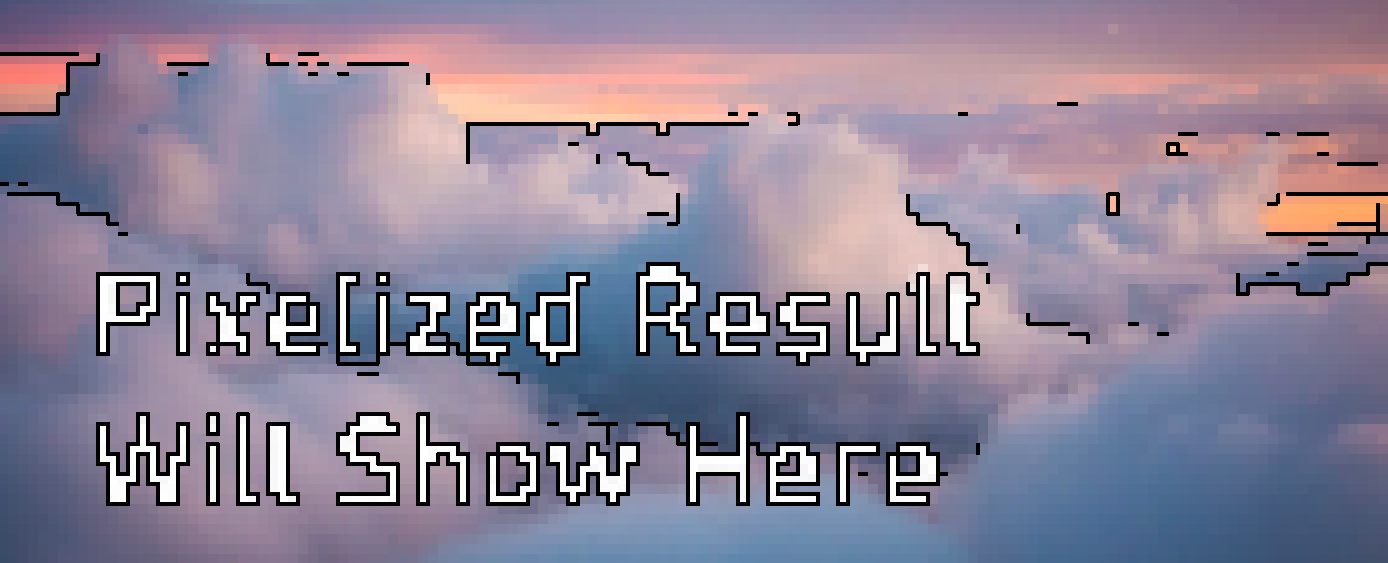 ---
FAQ
What is "photo2pixel"?
photo2pixel is an online image to pixel style(8-bit) tool that can generate beautiful pixel art paintings within seconds. You can try different combinations of style options to achieve the best result.
Why photo2pixel's result is better than its alternatives?
Pixel-style images generally consist of some highly abstract meaningful regions with clear boundaries and smooth and coherent lines; in addition, unlike the continuous changes in brightness of natural images, pixel-style images have abrupt brightness and high contrast. Pixel style rendering algorithm usually solves the following two key problems: first, how to divide meaningful regions from the original image; second, how to obtain smooth, coherent and clear region boundaries. the photo2pixel's algorithm achieves SOTA in both of these two problems. Go to photo2pixel github project to see algorithm details.
Why photo2pixel is fast?
All calculation was done within the browser, which also means that your data will never be uploaded to the server.
Why pixel art (8-Bit) becomes popular?
Pixel art style was first appeared in 8-bit video games. Due to the limitation of computer memory and the display color, only a small number of pixels can be used to present content. With the increase of memory capacity and screen resolution, the limitation of memory and display color is no longer a problem, pixel art style has gradually evolved into a unique creative style.
Gallery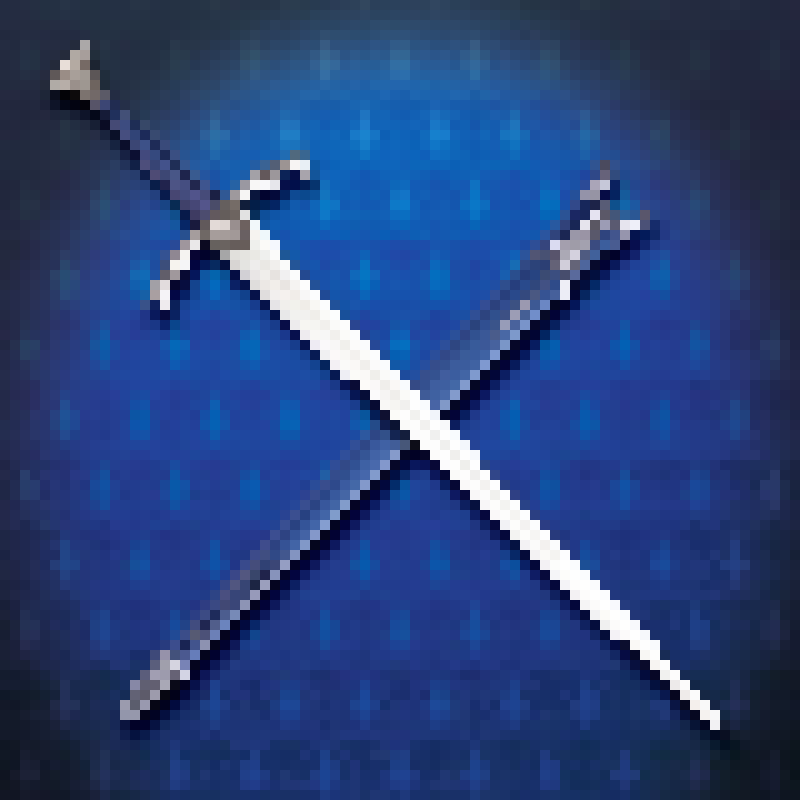 The Middle-Ages Sword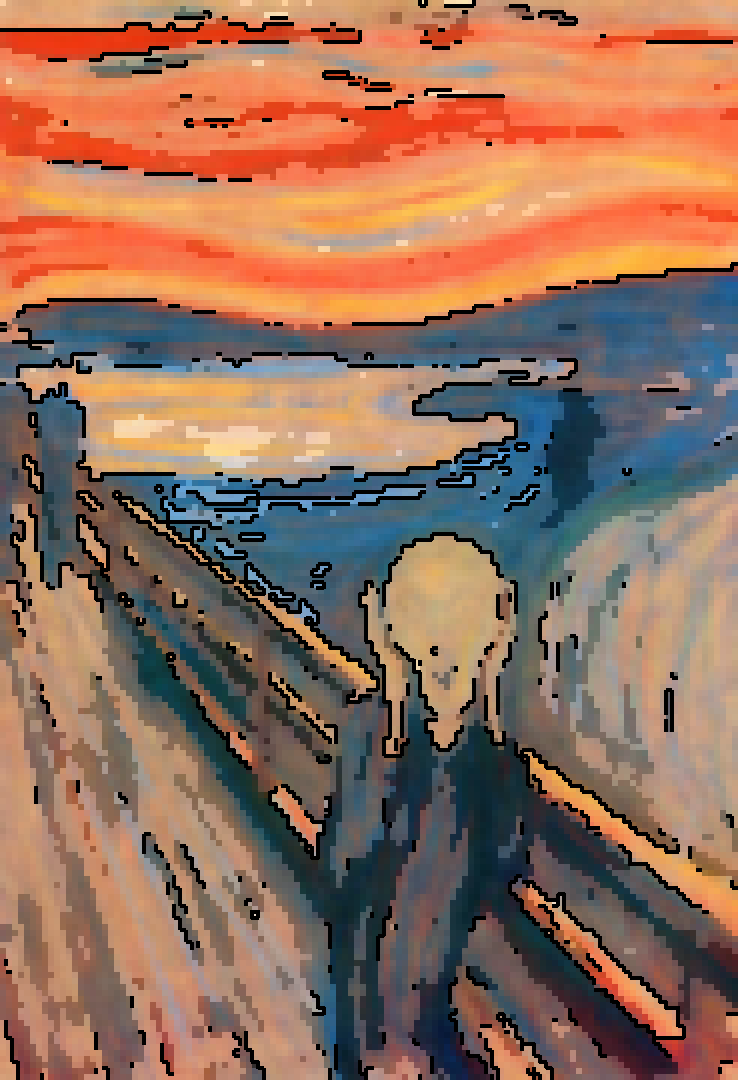 Famous Painting Tuned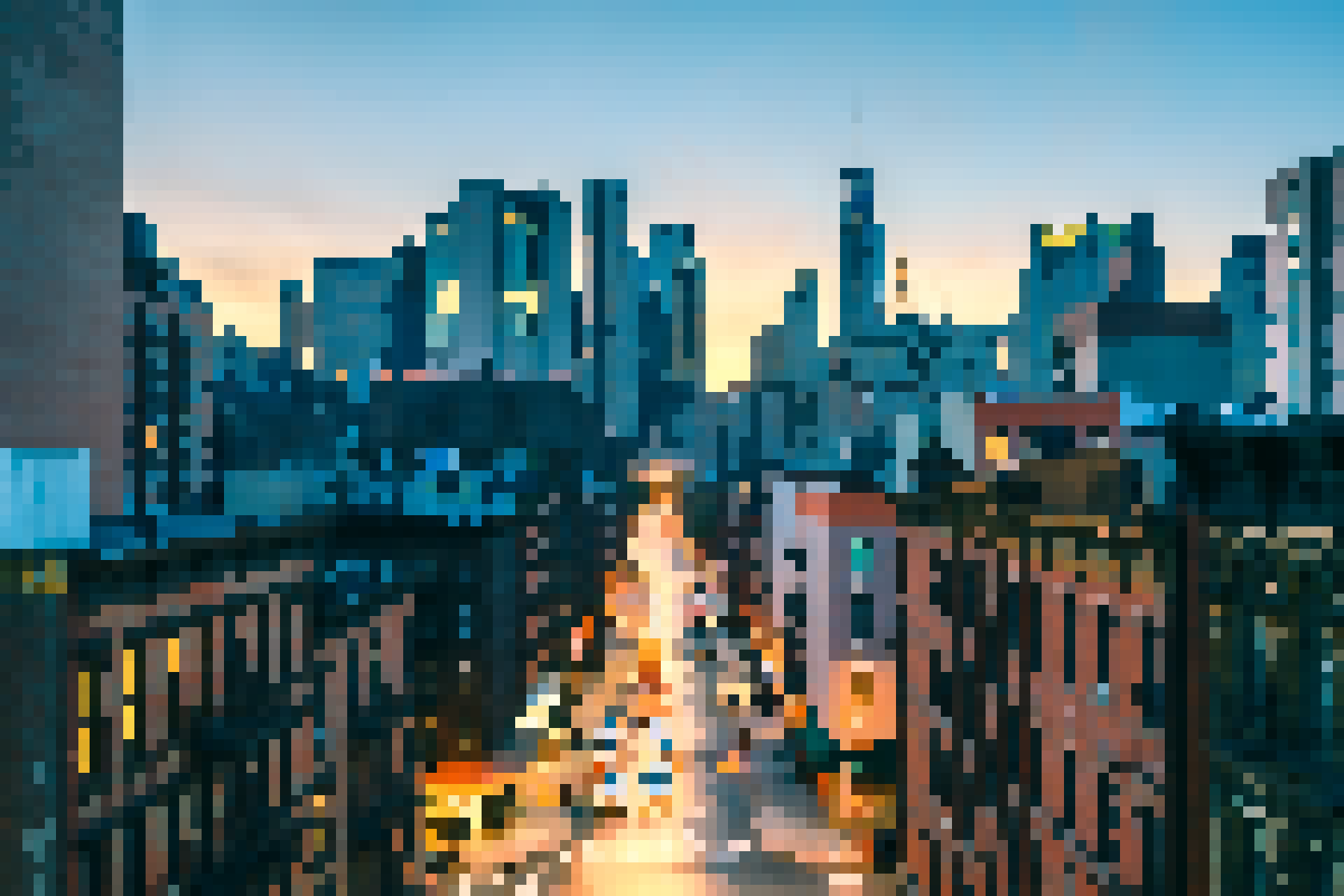 City Street with Light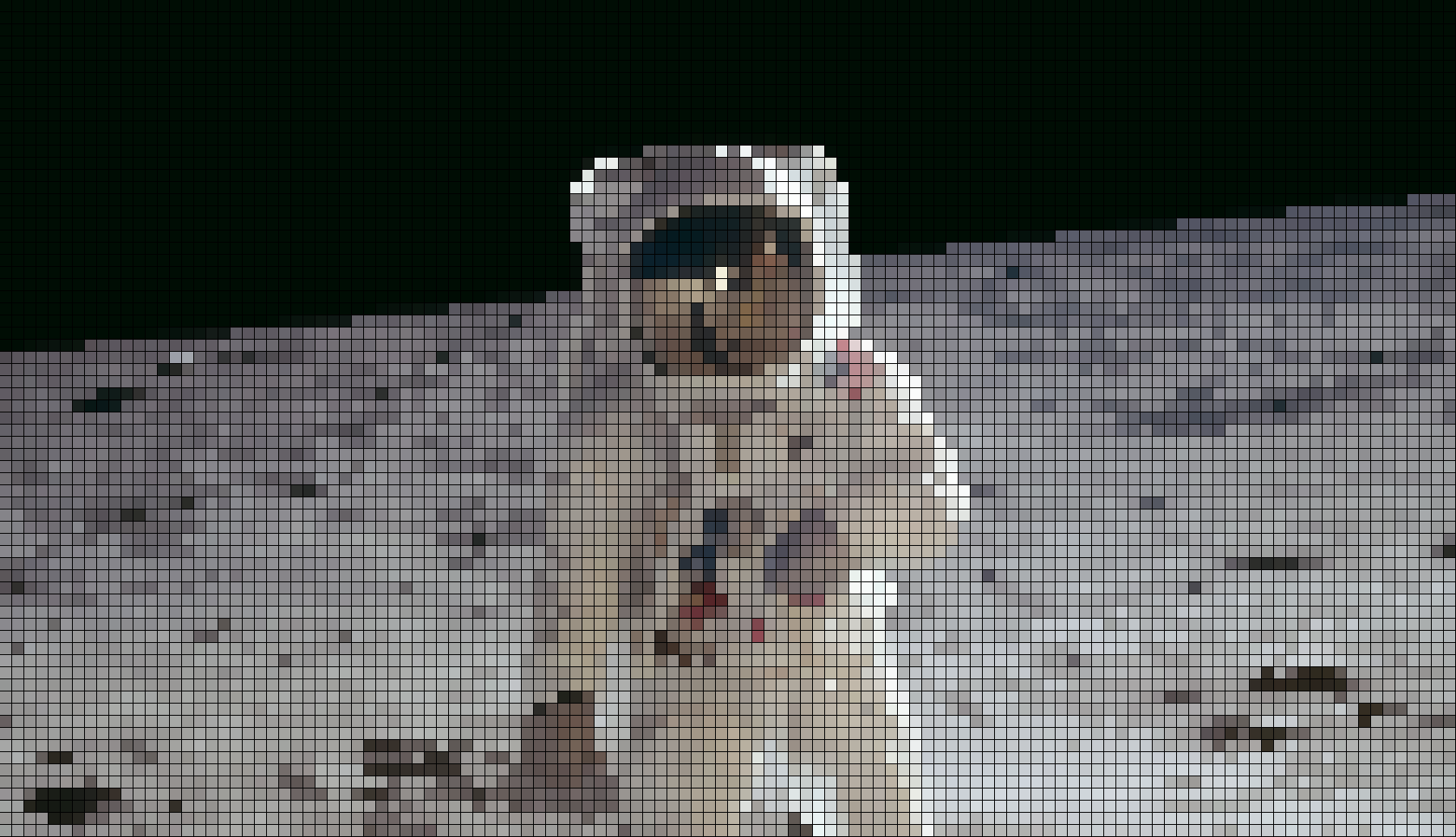 NASA Moon Landing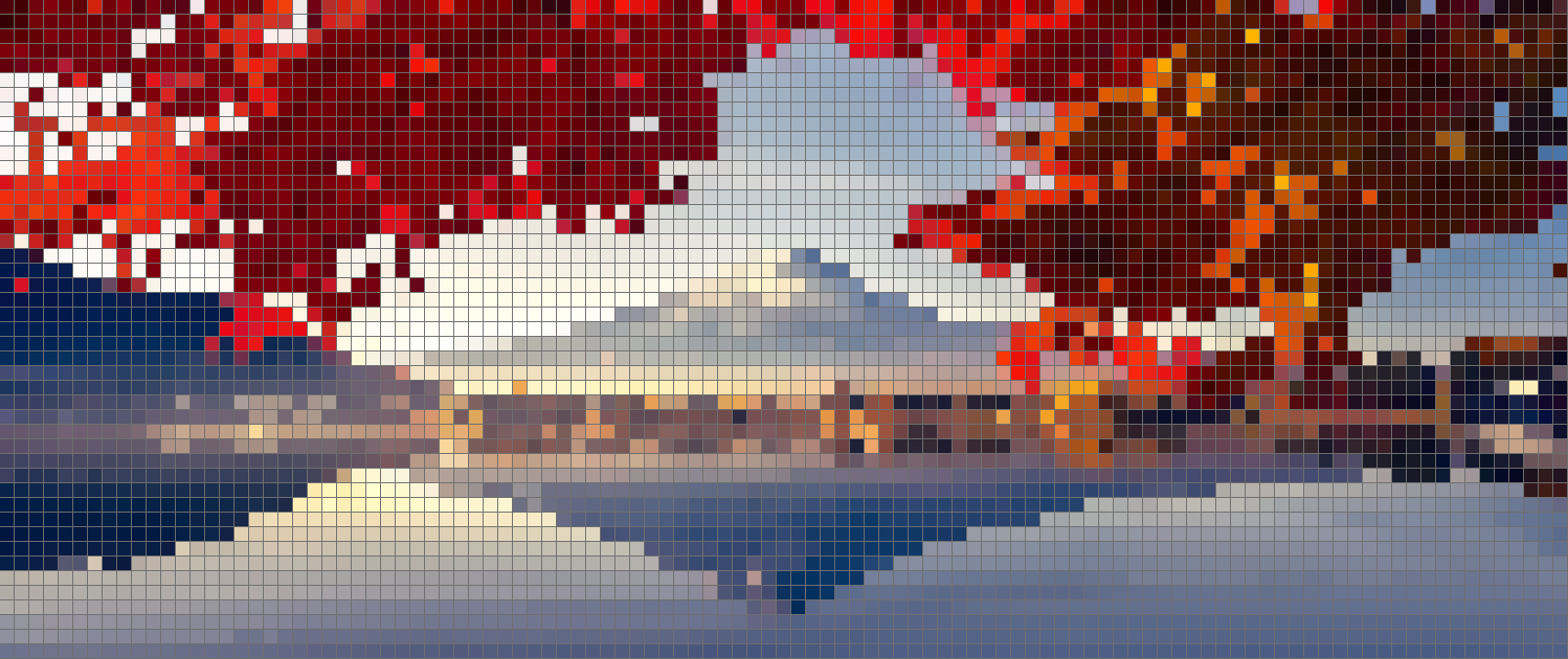 Japan Mount Fuji